Trip Details & Highlights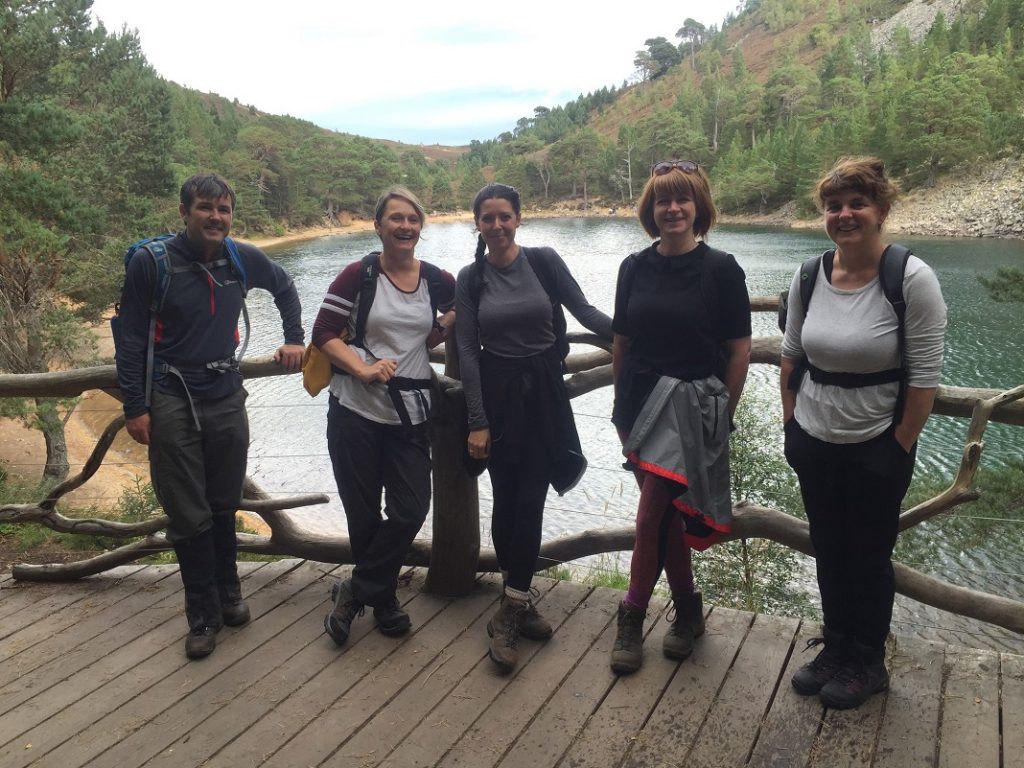 Craigellachie National Nature Reserve
Beautiful Glen Feshie
Stunning Lochs and Mountains
Meall a Bhuachaille Circuit ridge walk
Trip Details
This 3-Day Cairngorms Walking Adventure offers a fantastic introduction to walking in the Cairngorms which is the UK's largest National Park.
After a pick up in Inverness or Aviemore, we begin our first walk directly from Aviemore village into Craigellachie Nature reserve which is home to several lochans (small bodies of water), birchwoods and steep crags with excellent views. We then transfer you to your choice of accommodation within the village of Aviemore.
Day 2 is an ascent and ridge walk and circuit over Meall a Bhuachaille & Creagan Gorm hills from Glenmore forest park. A superb day over some fine lesser-known tops with great views of the higher Cairngorm mountains and the valleys.
We finish this walk at the renowned Pine Marten Bar for a refreshment which is famous for its red Squirrel and Pine marten sightings from the decking and also sits close to Loch Morlich with its beautiful sandy beach.
Our final day takes us on a short drive to Glen Feshie where we do a there and back walk into this stunning wild Glen with its magnificent Pinewoods…a fitting end to this adventure! Then we drive you back to Aviemore or Inverness for your onward journey home and say our goodbyes until next time.
What`s included
3 days guiding with a fully qualified mountain guide
2 nights accommodation in your choice of hostel or B&B (trip also available without accommodation)
The teaching of basic navigation and mountain safety (if requested)
Insight into the history and flora and fauna of the hills
Transfer from Inverness or Aviemore to the Cairngorms and back
All transfers within trip in comfortable 9 seater van
What`s not included
Transport from your home to Inverness or Aviemore and return
Travel insurance (highly recommended)
All meals (apart from breakfast in B&B option)
Dates
PRICE
£269 pp – Hostel/Bunkhouse
£349 pp – B&B/Hotel (single supplement £50 pp)
£199 pp – without accommodation
AT A GLANCE
Group size: 3 – 7
3 days walking
Difficulty:
Deposit: 20 % of the full amount
Start: Inverness/Aviemore 10 am
Finish: Inverness/Aviemore 3 – 4pm
Extension possible
ACCOMMODATION & MEALS
2 nights accommodation of choice (breakfast included in B&B/Hotel option)
Day by Day Itinerary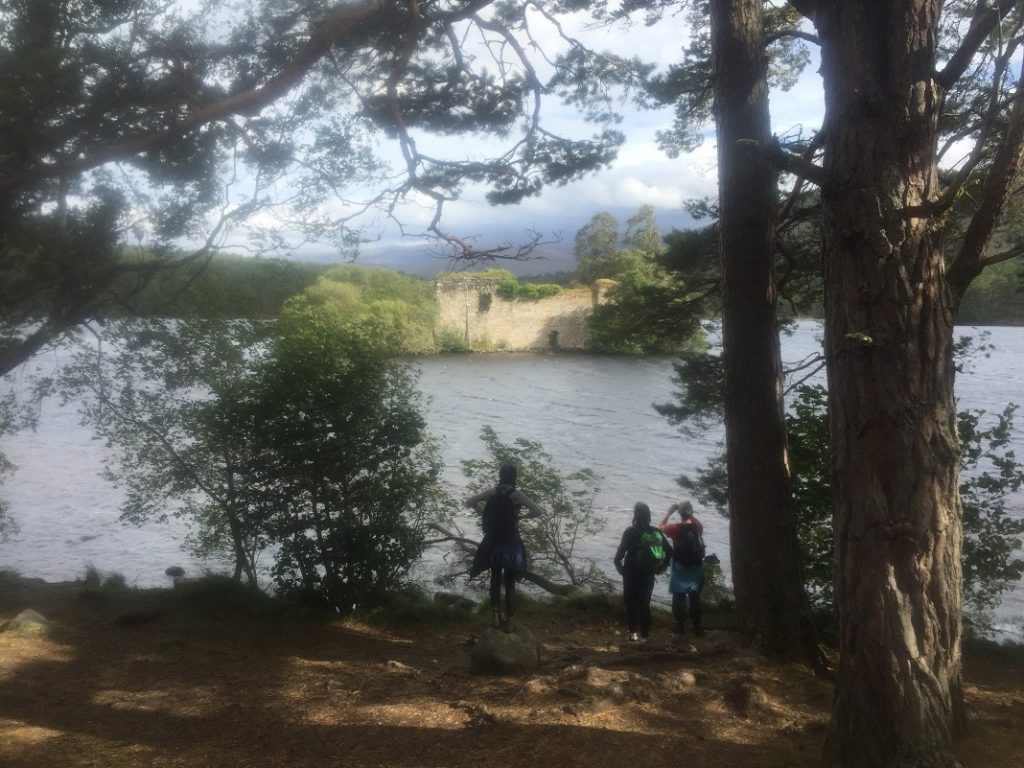 Day 1 – Craigellachie Nature reserve
Our first walk of this 3-day trip is directly from the village of Aviemore up into the beautiful nature reserve of Craigellachie (meaning crag of the rocky place), which is home to Peregrine Falcons.
The summit cairn at our high point offers stunning views over Aviemore and Strathspey.
After checking into your accommodation, we can offer an optional extra short walk at Loch an Eilan with its ruined castle which is a short drive away, or you may just wish to relax and explore the village of Aviemore
Walk details: min. 5 km/ 3 miles | approx. 2.5 – 3 hours | ↗ 302 m/990 ft | ↘ 302 m/990 ft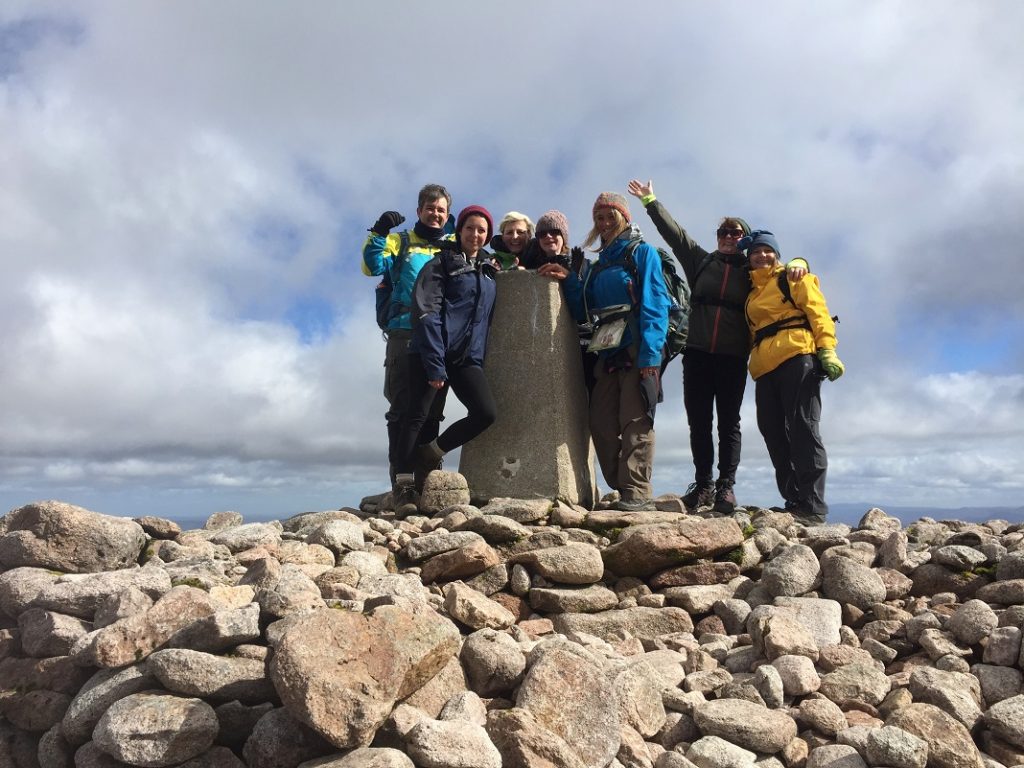 Day 2 – Meall a' Buachaille & Creagan Gorm Circuit
Today our walk takes us up onto the summit of Meall a' Buachaille, an excellent Corbett, (Scottish mountain between 2500 and 3000feet), with great views over to the higher Cairngorm mountains.
The approach brings us through wonderful ancient Caledonian Pinewoods and past Lochan Uaine – a stunning green loch. After reaching the summit cairn, we continue along its wide undulating ridge over 3 more small tops before heading down into Glenmore forest and returning on a pleasant path back to the start.
Walk details: 16 km/10 miles | approx. 6 – 7 hours | ↗ 1000 m/3280 ft | ↘ 1000 m/3280 ft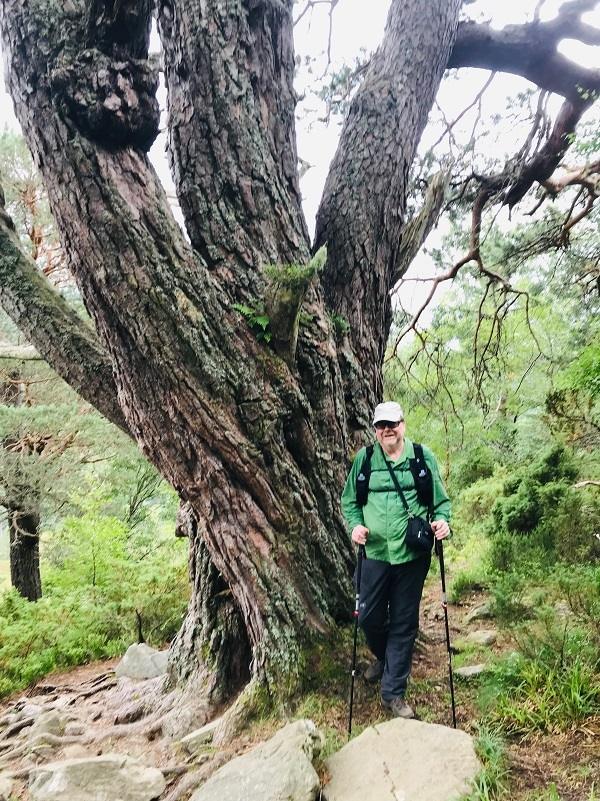 Day 3 – Glen Feshie & Ruigh Aiteachain bothy
Our final Cairngorms Walking Adventure day takes us down into the magical wild Glen Geshie with some magnificent Scots Pinewoods. This is an out and back route but the scenery is stunning in all directions.
We visit the recently renovated Ruigh Aiteacahin bothy which is perfect for our lunch stop, before retracing our steps back to the start point. Then its time for us to say our goodbyes after we transfer you to your onward travel from either Aviemore or Inverness. Until next time!
Walk details: 11 km/ 6.8 miles | approx. 4 hours | ↗ 240 m/787 ft | ↘ 240 m/787 ft
Gallery Cairngorms Walking Adventure