Trip Details & Highlights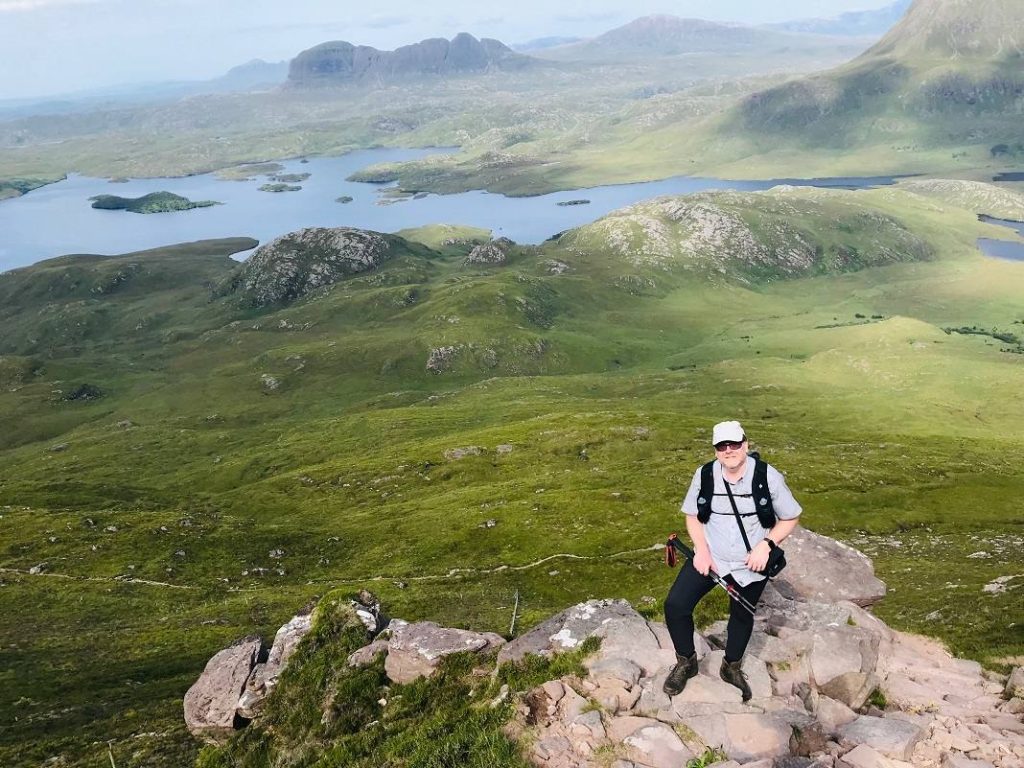 Cul Mor – the highest mountain in Wester Ross
Iconic Stac Pollaidh and stunning beach walk
Walk to a unique off-grid village community
Exhilarating airy ridge walk on Ben Mor Coigeach
Optional challenging ascent of Majestical Suilven
Trip Details
Our fantastic North West Highlands Walking Tour takes in ascents of some of the most iconic mountains in this stunning part of the Northwest of Scotland including Suilven, Stac Pollaidh and Cul Mor. The landscape in the area is incredible, with views from the mountain tops taking in hills, sea and islands, being some of the best to be found in the whole of the UK.
The area is home to truly fascinating Geology and there is always the possibility of spotting wildlife on our walks. We also visit and hike to some of the most unspoilt and remote sandy beaches that compare with anywhere across the globe, boasting white sands and turquoise seas.
We are based in the delightful village of Ullapool which lies on the edge of beautiful Loch Broom. Here we stay the whole 7 nights in good quality B&Bs which allows us to settle into our accommodation and get acquainted with all this lovely village has to offer.
Ullapool has various bars with live folk music most nights as well as being home to art galleries, bookshops, quirky gift shops and a Saturday market selling locally made produce and crafts. The village centre also has several eating establishments which includes the unique and award-winning Seafood Shack.
What`s included in the North West Highlands Walking Tour
7 nights accommodation in B&B/Hotel (including breakfast)
Minimum 6 fully guided walks
2-course dinner on the first night
All transfers within the week
One experienced and friendly guide (qualified mountain leader)
Pick up/drop off Inverness
What`s not included
Meals other than specified
Travel insurance (recommended)
Travel to Inverness
Flights
Dates
02/06/2024 – 08/06/2024
11/06/2024 – 18/06/2024
PRICE
B&B/Hotel: £1249 pp excluding dinner
Single Supplement: £250 pp
AT A GLANCE
Group size: 2 – 8
6 days walking
Difficulty:
Deposit: 20 % of the full price
Start: Inverness 10 am
Finish: Inverness 12 pm
ACCOMMODATION & MEALS
7 nights B&B/Hotel
7 breakfast
1 dinner
Day by Day Itinerary
Day 1 – Arrival and optional short walk
We pick you up from Inverness Airport/Inverness train station and drive approx 1hour 15 mins to Ullapool where we check you in to the accommodation where we are based for the next 7 nights.
There is an option to do a short hike to stretch the legs of up to 7 km up onto Ullapool hill late in the afternoon if time allows, which commands lovely views over the village, Loch Broom and the summer isles.
Back at the accommodation, there will be a short introduction by your guide going over the itinerary/weather for the week followed by a relaxing 2-course dinner in a local bar/restaurant (dinner included) where everyone can get to know each other.
Walk details: 7.5 km/ 4.5 miles | approx. 2 hours | ↗ 260 m/850 ft | ↘ 260 m/850 ft
Day 2 – Cul Mor/Knockan Crags
Today we have an exciting mountain ascent of Cul Mor. This twin summited hill is the highest in the area known as Wester Ross at 849 metres high.
We use a good stalkers path for the initial walk in that leads us eventually to a boulder field which involves a bit of 'hands-on' easy scrambling but in a short time, we reach the summit. The view out to sea and of the surrounding landscape is stunning.
We then ascend the small pointed Southern peak of Creag nan Calman where views once again are fantastic. After slowly descending back to our van, we take the short hop along the road to Knockan Crags National Nature Reserve which is a site of special scientific interest and has a small interpretation centre.
Walk details: 14 km/ 9 miles | approx. 5 hours | ↗ 810 m/2660 ft | ↘ 810 m/2660 ft
Day 3 – Scoraig Penisula
This is a delightful coastal walk which visits the fascinating Scoraig Peninsula. Scoraig village is home to a thriving off-grid community where around 70 people live including children. The villagers are largely self-sufficient with no road link and no service, with power being provided via wind turbines and solar panels.
An old lighthouse which was moved into the village has been converted into a small museum depicting life in Scoraig over the years. After exploring this unique and inspiring corner of the West Coast, we take a short and scenic boat trip around the coastline back to Ullapool.
Walk details: 8.5 km/ 5 miles | approx. 3 hours | ↗ 100 m/330 ft |
Day 4 – Ben Mor Coigach and Sgur an Fhidhler
Our ascent today takes us onto two fantastic mountain tops, Ben Mor Coigach and Sgur an Fhidhler (known locally as the fiddler) with a fantastic airy horseshoe ridge joining both. Although only 11km in distance there is a fair amount of up and down and the ridge to negotiate hence allowing up to 7 hours for this excellent day.
Our route follows a faint path up through the steep heathery ground and over some broken crags and rocky sandstone terraces until we reach the summit ridge of Garbh – Choirechan.
We make our way along the fairly airy ridgeline, either keeping to the crest with some mild scrambling or using a by-pass path to the left. The path eases on the final stretch to the summit of Ben Mor Coigach. The views from the summit are breathtaking.
Walk details: 11 km/ 7 miles | approx. 5 hours | ↗ 870 m/2660 ft | ↘ 870 m/2660 ft
Day 5 – Stac Pollaidh & Achmelvich and Clachtoll beaches and ancient broch walk
Our itinerary today is one of contrasts, with a classic mountain traverse in the morning and two beautiful beaches and an ancient Archaeological site in the afternoon!
We begin our day with an ascent and circuit of spectacular Stac Pollaidh, a fine hill with its iconic sandstone pinnacles standing out prominently against the surrounding Assynt landscape. It's a short but steep pull up onto its ridge but worth it for the views!
We then drive north-west to beautiful Achmalvich beach which has stunning white sands… an ideal spot to dip the feet in the calm turquoise waters or even the option to go for a swim. We then head a little further north to another fine Beach at Clachtoll and enjoy a short walk to the remains of an ancient Broch, a 2000-year-old iron age tower.
Walk details: 4.5 km/ 2.75 miles | approx. 2.5 hours | ↗ 510 m/1670 ft | ↘ 510 m/1670 ft
Optional Walk: 4 km/ 2.5 miles | approx. 2 hours | ↗ 60 m/200 ft |
Day 6 – Free Day or optional ascent of Suilven
This day is optional and could be a free day for you, enjoying the village flair, relaxing with a coffee and let the soul be.
Although not in the highest group of Scottish mountains at 731 metres high, the long walk in, steep ascent and descent, impressive outline and superb summit views make Suilven one of the finest peaks in the west of Scotland.
From here we have superb views of Stac Pollaidh to the South. We continue along the ridge with some easy scrambling and a rocky slope to reach the summit. The 360-degree view is outstanding.
Walk details: 21 km/ 13 miles | approx. 7 hours | ↗ 950 m/3120 ft | ↘ 950 m/3120 ft
Day 7 – Sandwood Bay
Our walk today takes us to the remote and spectacular Sandwood Bay, a 1 mile (1.6 km) stretch of stunning beach which can only be reached on foot or via the sea.
The bay is bordered by large sand dunes and the freshwater Sandwood Loch. It is also known for its prominent sea stack, Am Buachaille which is renowned as being an extremely challenging rock climb and stands at 65 meters high out to sea.
Sandwood Bay beach is considered to be one of the most unspoilt beaches in mainland Britain and there is a wonderful feeling of remoteness here, even though the area is quite popular with surfing when the winds are favourable. This is also a good place to spot various marine mammals.

Walk details: 13 km/ 8.5 miles | approx. 4.5 hours | ↗ 150 m/500 ft |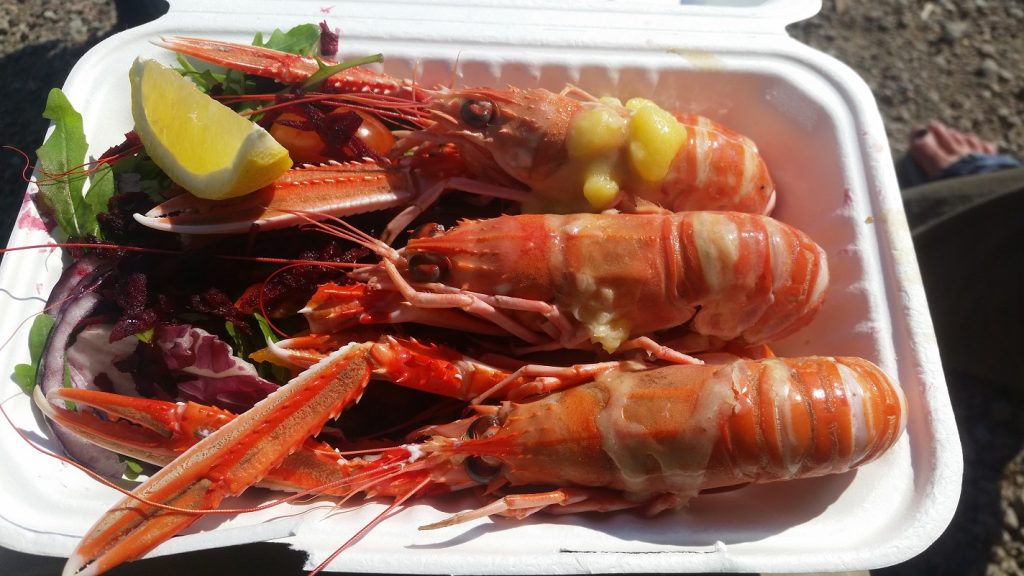 Day 8 – Departure day
After breakfast, we depart Ullapool in the morning to fit in with the train/flight journeys for the group.
Anyone who has flights later on in the day or is spending an extra night in Inverness will have an opportunity to enjoy some time in Inverness including strolling along the River Ness, Inverness Castle and Inverness museum and gallery.
Finally, the North West Highlands Walking Tour end with a farewell until next time.
Walk details: short stroll if weather/time allows en route to Inverness
Gallery North West Highlands Walking Tour